Box Ring 7.5x7.5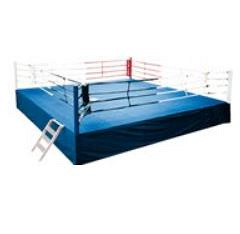 Article:

AVTT1005

Made in: EU

Dimensions:

external: 7.5 x 7.5 m

internal: 6.1 x 6.1 m

height 1 m

Material:

- frame - steel

- floor – wooden

- foam cover 1,5cm

- canvas cover - PVC

Colour: White, blue, red.

Technical data: The boxing ring external dimensions are 7.5 x 7.5 m. The ring floor is situated 1 m above ground level, and it is supported by metal frame. The ring is surrounded by 4 lines of ropes attached one above the other. The ropes surrounding create an area of 6.1 x 6.1m Four corner columns are colored as follows: 1 red – 1 blue – 2 white, according to international rules. On wooden floor is placed layer of hardened foam over which is placed tilt. Gross weight 1500kg.
4 ropes
4x soft corners
16x chain covers
wooden floor
1,5cm foam
upper and side canvas
3x stairs
2x spit containers
8x rope stripes
Another sports equipment from category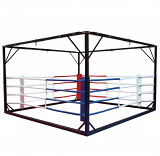 Functional Boxing Ring
Article: AVKW1026
Made in: EU
Boxing ring, which can also be used at the same time for functional training on up to 4 stations, as well as regular Punch bag training with up to 4 bags at the same time.
Total weight: Approx. 550 kg
Dimension: Approx.3,75 x 3,75 m
Total height: Approx. 2,50 m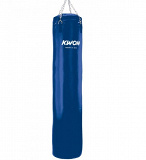 Punching Bag Blue 180 cm
Article: AVKW1014
Made in: EU
Colour: Blue
Size: 180 cm
Weigth: Approx. 50 kg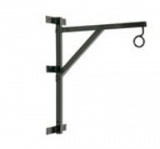 HAYASHI Steel wall attachment
Article: AVTT1027
Made in: EU
HAYASHI Steel wall attachment, made of resistant stainless steel to fix you bag in safety.
Dimensions: Lenght 135 cm