Box Ring 6.5x6.5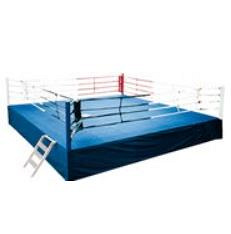 Article:

AVTT1004

Made in: EU

Dimensions:

external: 6.5 x 6.5 m

internal: 5.1 x 5.1 m

height 1 m

Material:

- frame - steel

- floor – wooden

- foam cover 1,5cm

- canvas cover - PVC

Colour: White, blue, red.

Technical data: The boxing ring external dimensions are 6.5 x 6.5 m. The ring floor is situated 1 m above ground level, and it is supported by metal frame. The ring is surrounded by 4 lines of ropes attached one above the other. The ropes surrounding create an area of 5.1 x 5.1m Four corner columns are colored as follows: 1 red – 1 blue – 2 white, according to international rules. On wooden floor is placed layer of hardened foam over which is placed tilt. Gross weight 1500kg.
4 ropes
4x soft corners
16x chain covers
wooden floor
1,5cm foam
upper and side canvas
3x stairs
2x spit containers
8x rope stripes
Another sports equipment from category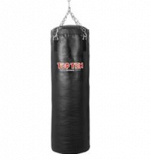 Heavy bag 150
Article: AVTT1010
Made in: EU
Material: Special pressed mixture
Dimensions: Ø 33 cm
Height: 150 cm
Colour: Black + yellow
Weight: 50 kg
Additional: Steel chains included.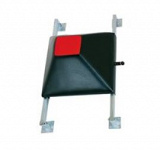 Adjustable wall punching target
Article: AVTT1021
Made in: EU
[Adjustable wall punching target, can be moved into different positions by 110cm long adjustment slides. Dimensions:] 60 x 60 x 20 cm.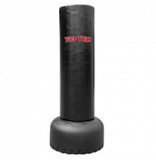 Freestanding Jumbo bag
Article: AVTT1017
Made in: EU
The punching bag is made of durable vinyl material and the base is plastic.
The base can be filled with sand or with water.
Dimensions
bag Ø 44 cm, height: 134 cm
base:Ø 60 cm, height: 37 cm
total height: 171 cm
Weight: empty — 17 kg, filled — 110 kg
Black color.