Training bag support pivot/rightwards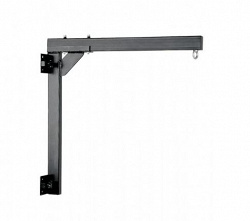 Article:

AVKW1017

Made in: EU

Wall bracket made of heavy-duty square-section pipe. Secured to wall with dowel hooks.

Mount is only pivoted rightwards.

Also avaiable with rigid mounting
Another sports equipment from category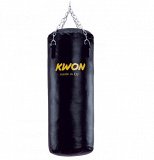 Training Bag Standard 100 cm
Article: AVKW1001
Made in: EU
Material: Vinyl, foam insert.
All training bags are supplied with a stainless—steel, chrome—plated chain for hanging and Punching Bag Joint.
Colour: Black
Weight: Approx. 29 kg.
Dimensions: Approx. 100 cm long, 35 cm dia.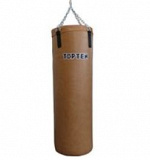 Retro heavy bag 120
Article: AVTT1012
Made in: EU
Material: Special pressed mixture
Dimensions: Ø 33 cm
Height: 120cm
Weight: 40 kg
Colour: Brown
Additional: Steel chains included.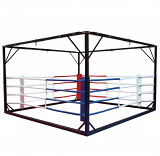 Functional Boxing Ring
Article: AVKW1026
Made in: EU
Boxing ring, which can also be used at the same time for functional training on up to 4 stations, as well as regular Punch bag training with up to 4 bags at the same time.
Total weight: Approx. 550 kg
Dimension: Approx.3,75 x 3,75 m
Total height: Approx. 2,50 m