Discs. Dorsal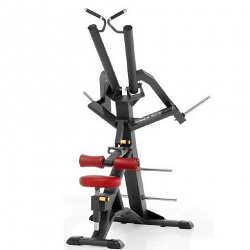 Article:

AVTJ3066

Length: 1660 mm.

Wide. 1160 mm.

Height: 1960 mm.

Weight: 94 Kg

Main Racks: 120x120x3 mm rectangular tube. 120x60x3 mm. 120x50x2 mm and OVAL.

Warning labels and safety signs of use.
Joints with self-oil caps (maintenance free)
Lever shock, aid in the beginning and end of the year.
Bars storage stainless steel discs.
Support rods of stainless steel discs.
adjustable Apoyarodillas
Seat: Adjustable height. (chrome) Upholstered with high density foam (150) of
4 cm. thick and lined with fireproof skay.
The grips are wet, anti-allergic and non-slip
Wheels for easy movement.
Made in EU.
Another sports equipment from category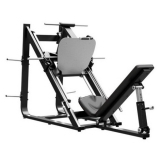 Leg press
Article:AVSA1038
Material: 3 mm reinforced steel
Dimensions: 247x128x144 cm
Color: Black, grey
Workload: 350 kg
Purpose: training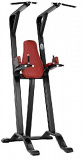 Dipping flexor and chin
Article: AVTJ3034
Length: 1270 mm.
Wide. 960 mm.
Height: 238 mm.
[Weight.:] 61 Kg
Main frame: Steel tube of 120x50x2 mm OVAL 100x50x2 mm.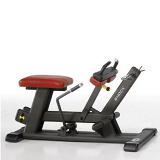 Discs. Seated calf
Article: AVTJ3061
Length: 1296 mm.
Wide. 733 mm.
Height: 764 mm.
Weight: 52 Kg
Main frame: Steel tube of 120x50x2mm OVAL. and 100x50x2 mm.