Dipping flexor and chin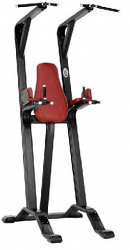 Article:

AVTJ3034

Length: 1270 mm.

Wide. 960 mm.

Height: 238 mm.

[Weight.:] 61 Kg

Main frame: Steel tube of 120x50x2 mm OVAL 100x50x2 mm.

Safety: Machine manufactured under UNE-EN 957.1 and 957.2
Backrest and armrests: Made with high density foam (150) and a thickness of 4
cm. upholstered with flame retardant skay.
Anatomic support.
Wheeled transport.
The supports are placed where the feet are covered RILSAN 2 mm. thick.
The grips are nonallergic and non-slip.
Painting: Metal parts undergo degreasing and phosphate tunnel, then passes
through an electrostatic paint booth and painted with polyester powder paint.
Passed through an oven for curing of the paint to 220°.
Made in EU.
Another sports equipment from category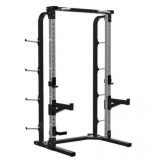 Half power rack
Article:AVSA1061
Material: 3 mm reinforced steel
Dimensions: 179 x 116 x 240 cm
Color: Black, grey
Purpose: training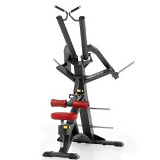 Discs. Dorsal
Article: AVTJ3066
Length: 1660 mm.
Wide. 1160 mm.
Height: 1960 mm.
Weight: 94 Kg
Main Racks: 120x120x3 mm rectangular tube. 120x60x3 mm. 120x50x2 mm and OVAL.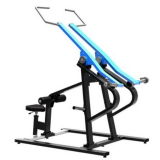 Vertical dorsal
Article:AVSA1048
Material: 3 mm reinforced steel
Dimensions: 175x118x195 cm
Color: Black,custom
Purpose: training