Recreational beach volley set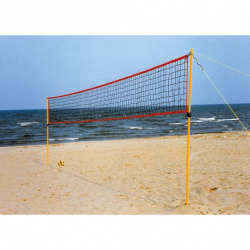 Article:

AVSS1372

Transportable on bag. Including pair of yellow colour varnished steel posts made of several elements to be connected one to the others, nylon tensioning ropes with pins and nylon net. Made in EU.
Another sports equipment from category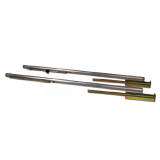 Beach volley and beach tennis system
Article:AVSS1446
Aluminium monotubular posts, diameter 80 mm, with longer ground sockets.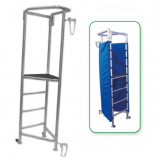 Beach volleyball referee platform
Article:AVSS1374
Made of galvanized steel tubes with triangular shape base. Access step on back side and walking platform made of 10 mm thickness hpl. Hooks for connecting the platform to beach volley post. Including umbrella's support and front protective pad to be applied with velcro strips. Made in EU.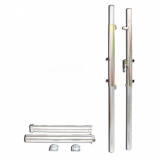 Beach volley and beach tennis system
Article:AVSS1445
Cold galvanized steel posts with ground sockets. Cold galvanized steel main post diameter 100 mm to be inserted inside socket.