Recreational beach volley set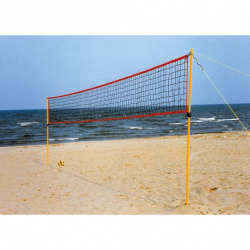 Article:

AVSS1372

Transportable on bag. Including pair of yellow colour varnished steel posts made of several elements to be connected one to the others, nylon tensioning ropes with pins and nylon net. Made in EU.

Price: 90€
Another sports equipment from category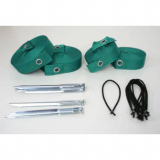 Set of beach volley courtlines
Article:AVSS1468
Coloured, with pickets and fixing elastic bands. Made in EU.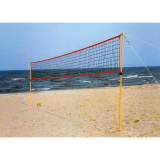 Recreational beach volley set
Article:AVSS1372
Transportable on bag. Including pair of yellow colour varnished steel posts made of several elements to be connected one to the others, nylon tensioning ropes with pins and nylon net. Made in EU.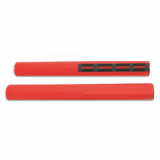 Protective pads for beach volley and beach tennis systems
Article:AVSS1442
Made of soft foam covered by coloured washable synthetic material. Easy to be applied and removed by means of velcro strips. For models AVSS1445 and AVSS1446 Made in EU.