Aluminium volleyball system (2 posts)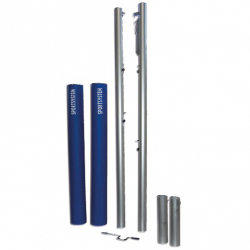 Article:

AVSS1338

Round section 100 mm, ground socket installation type.

Model in accordance to DIN 7896 rule. Main post made of aluminium, thickness 5 mm, with inner reinforcment and sliding system for the height regulation of the net with blocking knobs. Including outside net tensioner device installed in one of the 2 posts. Including ground sockets made of aluminium and protective pads made of soft foam covered by coloured washable synthetic material, easy to be applied and removed by means of velcro strips. Made in EU.
Another sports equipment from category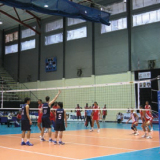 Volleyball net. FIVB certificate.
Article:AVSS1341
Volleyball net with antennas, FIVB approved for international competitions. Made in EU.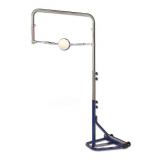 Volleyball Training apparatus
Article:AVSS1523
Volleyball Player apparatus for training on service, smash hits and defence wall. Complete with leather ball. Adjustable in height. Made in EU.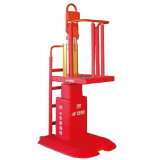 Volleyball referee platform. Certificate FIVB
Article:AVSS1349
Reinforced varnished steel structure with large base, height adjustment inner device, standing area and seat. FIVB approved for internationale competitions. Made in EU.