Volleyball system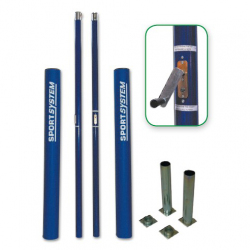 Article:

AVSS1333

Post's diameter 80 mm, ground socket installation type, include protective pads.

Varnished steel main post, high thickness. Telescopic solution for the height regulation of the net and inner device for tensioning the net by means of same handle to be removed after use. Including ground sockets and lids made of galvanized steel. Including protective pads made of soft foam covered by coloured washable synthetic material, easy to be applied and removed by means of velcro strips. Made in EU.
Another sports equipment from category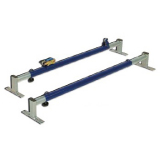 Wall mounted volleyball system
Article:AVSS1596
Made of galvanized and varnished tubular steel with supporting plates to be fixed to the wall by using plugs. Complete with sliding system for the height regulation of the net with blocking knob. Including net tensioner device installed in one of the 2 posts. Made in EU.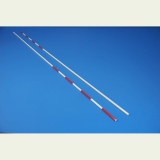 Antennas for volleyball net
Article:AVSS1447
Pair of single piece fibreglass antennas for volleyball net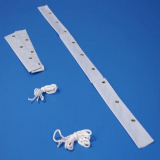 Antennas' sleeves for volleyball net
Article:AVSS1456
Made of nylon. Made in EU.