Volleyball system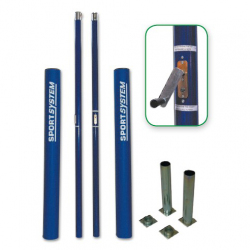 Article:

AVSS1333

Post's diameter 80 mm, ground socket installation type, include protective pads.

Varnished steel main post, high thickness. Telescopic solution for the height regulation of the net and inner device for tensioning the net by means of same handle to be removed after use. Including ground sockets and lids made of galvanized steel. Including protective pads made of soft foam covered by coloured washable synthetic material, easy to be applied and removed by means of velcro strips. Made in EU.
Another sports equipment from category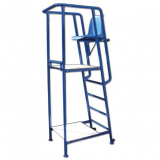 Volleyball referee platform
Article:AVSS1345
Fixed height, made varnished tubular steel, diameter 40 mm. Can be easily dismantled and assembled. Standing area made of 10 mm thickness hpl. Complete with a bottom shelf made of 10 mm thickness hpl and wheels for transport. With coloured polypropylene seat. Made in EU.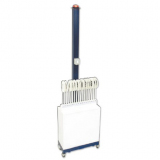 Player substitution and time-out kit
Article:AVSS1104
Player substitution and time—out kit for volleyball including set of 18 numbered white plastic boards with handle in wooden box on varnished steel structure mobile on wheels. Equipped with acoustic and luminous device for calling time—out and players substitution. Made in EU.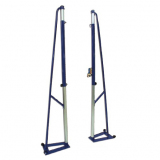 Freestanding portable volleyball system
Article:AVSS1324
Post's diameter 60 mm, portablle, school model.