Volleyball system. FIVB certificate.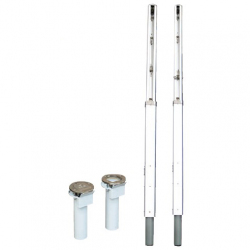 Article: AVSS1334
Ground socket installation type.
Posts made of aluminium. Telescopic solution for the height regulation of the net and outside device for tensioning the net applied to one of the 2 posts. Including ground sockets and adjustable lids made of galvanized steel. FIVB approved for international competitions. Made in EU.
Another sports equipment from category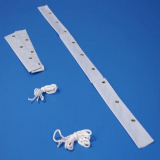 Antennas' sleeves for volleyball net
Article: AVSS1456
Made of nylon. Made in EU.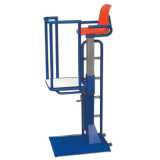 Professional Volleyball referee platform
Article: AVSS1347
Adjustable in height from 100 cm to 150 cm. Made of strong varnished tubular steel with central galvanized column equipped with height adjustment handle. Standing area made of 10 mm thickness hpl. Complete with transport wheels and coloured polypropylene seats. Made in EU.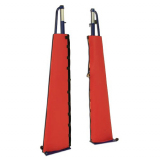 Protective pads for volleyball systems
Article: AVSS1325
For volleyball systems AVSS1324. Made of soft foam covered by coloured washable synthetic material. Easy to be applied and removed by means of velcro strips. Made in EU.