Pole vault landing area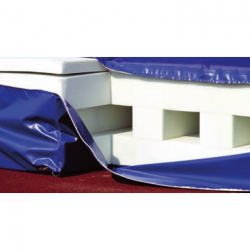 Article: AVSS1170
Dimensions: 700x500x80 cm.
Interior made of specially designed foam blocks to be positioned once close to the other and a single piece upper mat thickness 10 cm for the whole surface. Blocks and upper mat are than covered by weatherproof btex synthetic material with upper side made of netting anit-spike material. Including extra waterproof covering cap. Made in EU.
Another sports equipment from category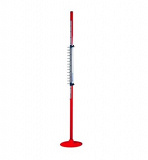 Multi-position high jump standards
Article: AVDM1046
Heights from 0.60 to 2.20 m.
Colour: Blue, red, white.
Allows the crossbar or elastic tape to be quickly positionned at various heights using 14 bar rest pins placed every 5 cm. Heavy base to avoid any risk of falling over. Made in EU.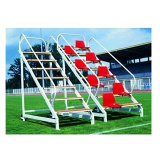 Timers and judges stand - 8 seats
Article: AVDM1095
Provides good visibility.
Very robust and stable steel galvanized contruction.
Equipped with 8 bucket seats in coloured moulded plastic.
Safety handrail.
Fitted with wide wheels for easy mobility.
Made in EU.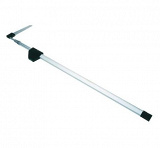 Competition telescopic height gauge with pointer
Article: AVDM1153
This Competition telescopic height gauge is used in Competition. Height from 1.80 to 8 meters. Direct reading in box with display window. Sliding elements in light alloy. Easy to transport and to store. Made in EU.