Pole vault landing area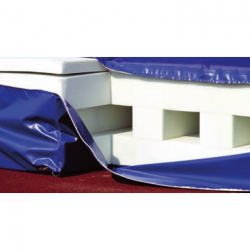 Article:

AVSS1170

Dimensions: 700x500x80 cm.

Interior made of specially designed foam blocks to be positioned once close to the other and a single piece upper mat thickness 10 cm for the whole surface. Blocks and upper mat are than covered by weatherproof btex synthetic material with upper side made of netting anit-spike material. Including extra waterproof covering cap. Made in EU.
Another sports equipment from category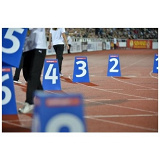 Lane Marker Elite Set 1-8
Article: AVNO0049
The cube weighing 2 kg each and is 63 cm high.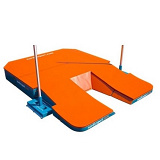 Pole Vault Pit World Cup 4. IAAF certificate.
Article: AVNO0038
Competition pit, IAAF certified. Protection pads for stands included. 800x600x80 cm.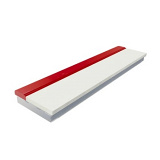 Take Off Board System Elite. IAAF certificate.
Article: AVNO0045
High quality take off board. With under structure of aluminium on which a board of wood is mounted. Equipped with height adjustment for perfect fitting. Complete with demountable plasticine insert. Steel scraper for applying plasticine included. Made in EU.