Pole vault landing area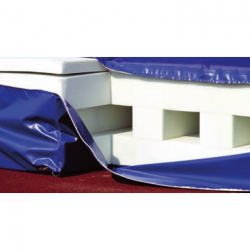 Dimensions: 700x500x80 cm.
Interior made of specially designed foam blocks to be positioned once close to the other and a single piece upper mat thickness 10 cm for the whole surface. Blocks and upper mat are than covered by weatherproof btex synthetic material with upper side made of netting anit-spike material. Including extra waterproof covering cap. Dimensions 700x500x80 cm.
Another sports equipment from category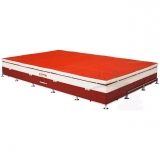 High jump club landing area W-636
Article:high—jump—club—landing—area—w—636
Made in: EU
Model: W—636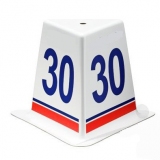 Competition distance marker set for throwing athletic events DM-35/14
Article:competition—distance—marker—set—for—throwing—athletic—events—dm—3514
Made in: EU
Model: DM—35/14
Category: Auxiliary equipment for athletics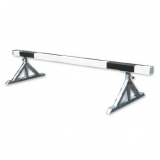 Steeplechase barrier - Set of mobile steeplechase hurdles adjustable height
Article:steeplechase—barrier———set—of—mobile—steeplechase—hurdles—adjustable—height
Made in: EU
Model: S02082
Category: Main athletics equipment