High jump crossbar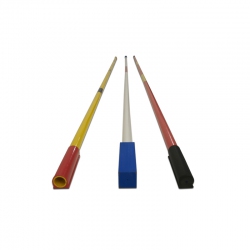 Article: AVSS1158
Made of coloured fibreglass, circular section, plastic ends, length 4 mt. Model suitable for training. Made in EU.
Another sports equipment from category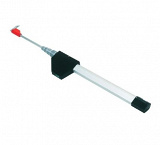 Competition telescopic high jump height gauge
Article: AVDM1152
Telescopic Height gauge used in competition. Easy and precise reading of the height from 0.85 to 3m in a reading case. Easy to store and transport. Made in EU.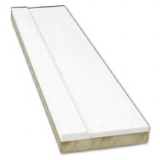 Long jump board
Article:AVSS1435
Stainless steel, fitted with 4 floor anchors for a perfect positioning. Wooden long jump area, waterproof and varnished including 2 extra insert boards in contrasting colour, one of them edged for plasticine. Made in EU.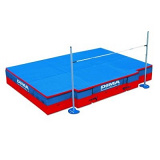 Major championship modular high jump landing system. IAAF certificate.
Article: AVDM1043
Dimensions: 7.00 X 4.25 / 4.00 X 0.70 M
Colour: Blue, red
Level: F.F.A / I.A.A.F LEVEL 2
Compliance with: NF EN 12503—2 type 10 certified.