Pair of high jump stands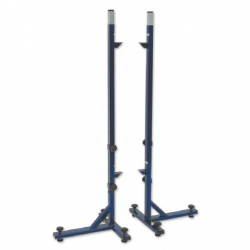 Сrossbar's height adjustment up to 250 cm.
T-base made of varnished steel equipped with 3 adjustable rubber feet and a level for perfect vertical positioning. Galvanized and varnished telescopic steel posts featuring a metric scale for adjusting the crossbar height up to 250 cm.
Another sports equipment from category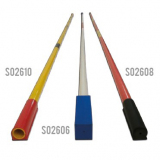 Pole vault crossbar
Coloured, made of aluminium, circular section, length 4.50 mt.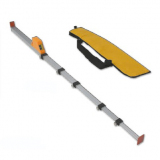 Telescopic height gauge for high jump
Made of aluminium, with mm—scale, measuring up to 300 cm. Complete with base, level and slider cursor.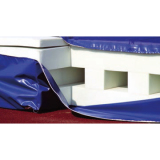 Pole vault landing area
Dimensions: 700x600x80 cm.