Swedish wall bar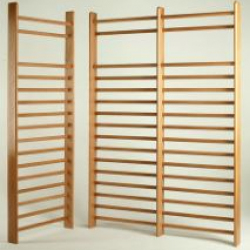 Article: AVSS1127
Dimension: 180x260 cm, assembled. 2 spans. DIN Norms model, naturally varnished beech wood. Beech wood ladder steps. Complete with galvanized steel hinges to fix to the wall by plugs. Made in EU.
Another sports equipment from category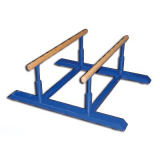 Mini parallel bars
Article: AVSS1549
For training. Varnished steel structure made of single element. Lamellar wood bars, length cm 120, mounted at fixed height of 40 cm. Made in EU.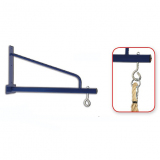 Rack for climbing rope
Article: AVSS1591
Varnished steel rack for climbing rope, to be fixed to the wall, including rope hook. Made in EU.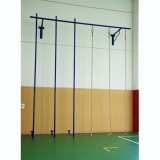 Climbing apparatus
Article: AVSS1091
Climbing apparatus, to be fixed to the wall. Varnished steel racks and beam diameter 60 mm, composed of: n° 3 "douglas" wooden poles, diameter 50 mm; n° 3 hemp ropes diameter 30 mm, height 5 mt. Made in EU.