Swedish runged swinging wall bar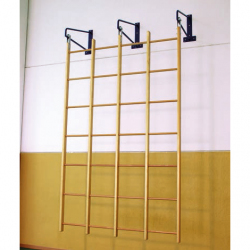 Article:

AVSS1119

Dimensions: 230x350 cm.

With 24 holes (6×4). Support rack made of tubular steel with hinged blocks to be fixed to the wall. Apparatus composed of sturdy wooden columns, dimensions 90×45 cm, beech ladder steps, diameter 35 mm. Wall placing by using galvanized steel pulley. Made in EU.
Another sports equipment from category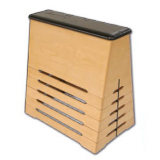 Vaulting box
Article:AVSS1115
Base's dimensions: 120×80 cm, total height 120 cm.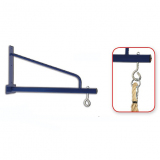 Rack for climbing rope
Article:AVSS1591
Varnished steel rack for climbing rope, to be fixed to the wall, including rope hook. Made in EU.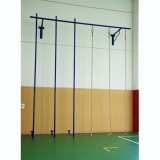 Climbing apparatus
Article:AVSS1091
Climbing apparatus, to be fixed to the wall. Varnished steel racks and beam diameter 60 mm, composed of: n° 3 "douglas" wooden poles, diameter 50 mm; n° 3 hemp ropes diameter 30 mm, height 5 mt. Made in EU.