Swedish runged swinging wall bar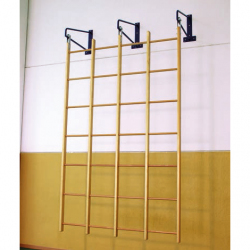 Article:

AVSS1119

Dimensions: 230x350 cm.

With 24 holes (6×4). Support rack made of tubular steel with hinged blocks to be fixed to the wall. Apparatus composed of sturdy wooden columns, dimensions 90×45 cm, beech ladder steps, diameter 35 mm. Wall placing by using galvanized steel pulley. Made in EU.
Another sports equipment from category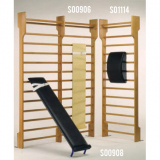 Bench for abdominal exercises
Article:AVSS1488
Structure frame made of varnished tubular steel, diameter 30 mm, wooden seating bench, thickness 20 mm, includes feet belt and rubber covered floor pads. Can be attached to wall bars. Made in EU.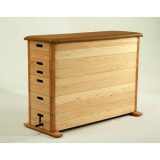 Vertical Vaulter
Article:AVSS1117
Dimensions: 150x50x110 cm.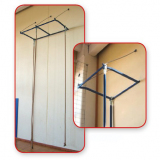 Frame for wall climbing equipments
Article:AVSS1592
Varnished steel frame for supporting and sliding to the wall, once not in use, wall climbing equipments (climbing ropes, poles and ladders). Inclined in order to block equipment to the wall once not in use. Supporting nr 2 climbing accessories. Made in EU.