Shot Stainless Steel. IAAF certificate.
Article:

AVNO0075

Level: 1

Weight: 6.0kg.

Diameter: 119 mm.

Extremely durable competition shot. Made of turned stainless steel. Made in EU.
Another sports equipment from category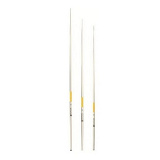 IAAF competition javelin. IAAF certificate.
Article: AVDM1160
Level: 1
Weight: 600 g.
Well made for major competitions. Streamlined and balanced, coloured string handle and steel head.
Made in EU.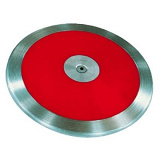 IAAF discus
Article: AVDM1149
Level: 2
Weight: 0,6 kg.
Color: Red.
Discus having 75% of its weight concentrated in its steel rim.
High resistant ABS sideplate. Made in EU.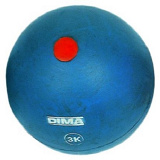 Indoor rubber shot
Article: AVDM1137
Level: 3
Weight: 3 kg.
These rubber shots are designed especially for intensive use in schools or clubs. Specifically designed for throwing indoors and on a hard surface. Colored marks per weight. Made in EU.