Spring Back Hurdle Elite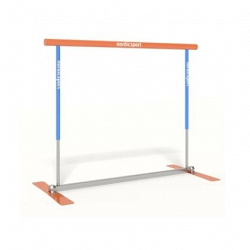 Article:

AVNO0056

Heights: 686, 762, 838, 914, 991 and 1067.

Spring back hurdle for training with official IAAF

With the help of metal spring inside, the hurdle always returns back to its original position. Hurdle crossbar made out of plastic. The spring back hurdle is manufactured of galvanized steel and foam padded crossbar. Made in EU.
Another sports equipment from category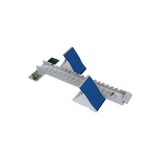 Competition starting blocks. IAAF certificate.
Article: AVDM1184
This model is equipped with extra wide pedals/blocks for easy start with more efficiency.
Wide center rail made from extruded aluminum with 18 possible adjustments. Pedals adjustable to 4 different angles. Comes with spikes for use on synthetic tracks. Made in EU.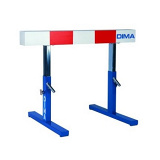 Mini steeplechase barrier
Article: AVDM1078
Adjustable barrier height to 76 and 91 cm.
Width 1,22 m.
Barrier is equipped with integrated wheels for easy movement.
Secured double tightening system for height adjustment.
2 color painted laminated wooden beam 127x127 mm section in accordance with regulations.
Strong, steady base.
Made in EU.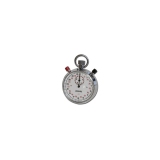 Stopwatch Hanharth
Article:AVSS1582
Mechanical stopwatch Hanharth with precision 1/10 seconds. Made in EU.