Spring Back Hurdle Elite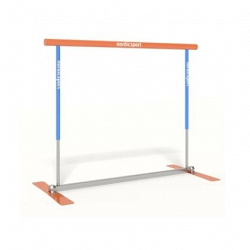 Article:

AVNO0056

Heights: 686, 762, 838, 914, 991 and 1067.

Spring back hurdle for training with official IAAF

With the help of metal spring inside, the hurdle always returns back to its original position. Hurdle crossbar made out of plastic. The spring back hurdle is manufactured of galvanized steel and foam padded crossbar. Made in EU.
Another sports equipment from category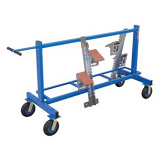 Starting Block Cart Elite
Article: AVNO0052
Powder—coated steel starting block rack with wheels.
Designed for 10 starting blocks.
Made in EU.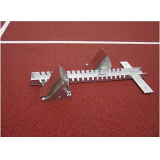 Elite competition starting blocks. IAAF certificate.
Article: AVDM1082
Colour: Grey.
Compliance with: I.A.A.F approved and certified n° E—99—0088.
Figures and letters markings on the center rail to allow for precise pedal set—up. Pedals / blocks adjustable to 4 different angles. 12 mm thick synthetic pads. Starting blocks made of aluminium, heavy and stable. Made in EU.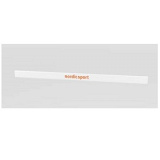 Hurdle Crossbar Alu-Matic
Article: AVNO0055
Hurdle crossbar of weatherproof plastic 120 cm. This is to be used on Alu Matic hurdles and old Alu Viking hurdles. Made in EU.