Spring Back Hurdle Elite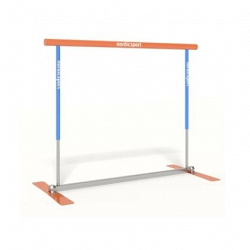 Article:

AVNO0056

Heights: 686, 762, 838, 914, 991 and 1067.

Spring back hurdle for training with official IAAF

With the help of metal spring inside, the hurdle always returns back to its original position. Hurdle crossbar made out of plastic. The spring back hurdle is manufactured of galvanized steel and foam padded crossbar. Made in EU.
Another sports equipment from category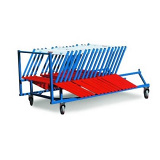 Hurdle cart for 30 hurdles
Article: AVDM1170
This hurdle cart is ideal to transport and store 30 hurdles (International, Club, etc.).
Universal model, very much appreciated by coaches and officials.
Made in EU.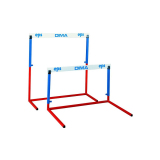 School hurdle set of 3
Article: AVDM1191
10 possible height adjustments.
Heights: 55 — 60 — 65 — 70 — 76 — 84 — 91 — 96 — 99 — 106 cm — Width: 1m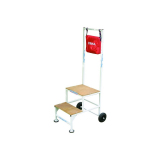 Steel starter's rostrum
Article: AVDM1186
Painted steel structure.
2 steps made from high quality CTBX wood with anti—slip protection.
Easy to move due to its rubber wheels.
Supplied with multi—purpose bag.
Made in EU.