Spring Back Hurdle Elite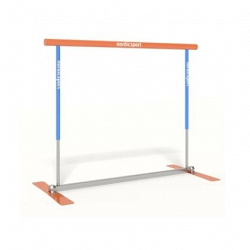 Article:

AVNO0056

Heights: 686, 762, 838, 914, 991 and 1067.

Spring back hurdle for training with official IAAF

With the help of metal spring inside, the hurdle always returns back to its original position. Hurdle crossbar made out of plastic. The spring back hurdle is manufactured of galvanized steel and foam padded crossbar. Made in EU.
Another sports equipment from category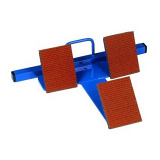 Tripod Starting blocks
Article: AVDM1087
Colour: Blue, brown
Placed down or fixed (pin) with a handle. Comprised of 3 fixed blocks (1 in front, 2 at the back) covered with a synthetic cover. Very quick to use. No right—hand or left—hand adjustment. Made in EU.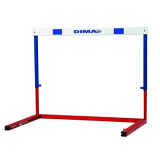 Painted International hurdle. IAAF certificate.
Article: AVDM1072
Hurdle construction made from epoxy painted steel, PVC lath.
Adjustable heights: 65 — 76 — 84 — 91 — 99 — 106 cm.
Colour: Blue, red, white.
Compliance with: I.A.A.F certified n° E—99—0086.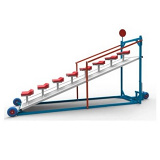 Timer's Stand
Article: AVNO0060
Timer's stand made of aluminium with 8 seats.