Spring Back Hurdle Elite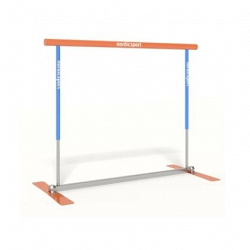 Article:

AVNO0056

Heights: 686, 762, 838, 914, 991 and 1067.

Spring back hurdle for training with official IAAF

With the help of metal spring inside, the hurdle always returns back to its original position. Hurdle crossbar made out of plastic. The spring back hurdle is manufactured of galvanized steel and foam padded crossbar. Made in EU.
Another sports equipment from category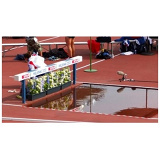 Steeplechase Water Pit. IAAF certificate.
Article: AVNO0054
Under structure of powder coated steel with hurdle bar of strong wood. For concrete embedment. Length 366 cm. Adjustable height. Made in EU.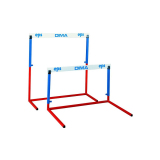 School hurdle set of 3
Article: AVDM1191
10 possible height adjustments.
Heights: 55 — 60 — 65 — 70 — 76 — 84 — 91 — 96 — 99 — 106 cm — Width: 1m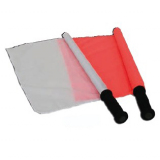 Judges flag
Article:AVSS1540
Plastic flagpole with handgrip, cloth flag available in red or white. Made in EU.