Spring Back Hurdle Elite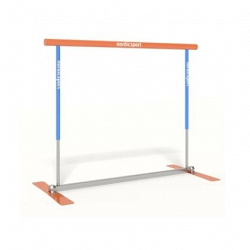 Article:

AVNO0056

Heights: 686, 762, 838, 914, 991 and 1067.

Spring back hurdle for training with official IAAF

With the help of metal spring inside, the hurdle always returns back to its original position. Hurdle crossbar made out of plastic. The spring back hurdle is manufactured of galvanized steel and foam padded crossbar. Made in EU.
Another sports equipment from category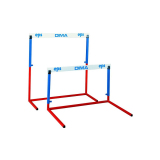 School hurdle set of 3
Article: AVDM1191
10 possible height adjustments.
Heights: 55 — 60 — 65 — 70 — 76 — 84 — 91 — 96 — 99 — 106 cm — Width: 1m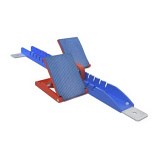 Starting Block Elite. IAAF certificate.
Article: AVNO0051
A top class block with wider pedals. Rubber faced pedals made of aluminium. Rail made of aluminium profile. Made in EU.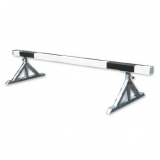 Mobile steeplechase hurdles set
Article:AVSS1433
Galvanized and ballasted tubular steel structures. Weatherproof wooden crossbars varnished white with black bands. Nr 1 hurdle is 500 cm long and nr 3 hurdles are 396 cm long. In accordance with IAAF rules. Made in EU.