High jump Crossbar Anti-Roll 4 m. IAAF certificate.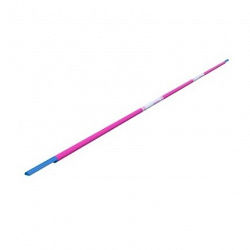 Article: AVNO0043
4,5 m fiberglass crossbar with groundbreaking anti—rolling ends.
The crossbar ends are in half circle shape. The ends lower the center of gravity point, that makes the crossbar much more stable and more or less impossible to roll on the crossbar holder. We have also made the fiberglass tube heavier than standard crossbars available on the market. Made in EU.
Another sports equipment from category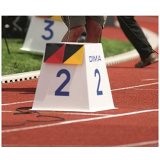 Lane marker box
Article: AVDM1088
Material: Resistant polyester
Dimensions: 50 x 50 x 60 cm
Colour: Red, yellow, blue, white
Lane marker box lightweight, stackable and easy to move. 4—sided markings provides good visibility for competitors, officials and spectators. In wear resistant polyester, with number marking, fitted with 2 false start small plates (1 red and 1 yellow). Made in EU.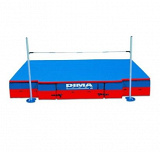 IAAF challenger modular high jump landing system. IAAF certificate.
Article: AVDM1042
Dimensions: 6.00 X 4.25 / 4.00 X 0.70 M
Colour: Blue, red
Level: F.F.A / I.A.A.F LEVEL 2
Compliance with: NF EN 12503—2 type 10 certified.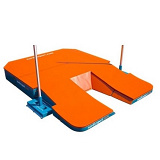 Pole Vault Pit World Cup 4. IAAF certificate.
Article: AVNO0038
Competition pit, IAAF certified. Protection pads for stands included. 800x600x80 cm.