Pole Vault Crossbar Anti-Roll 4.5 m. IAAF certificate.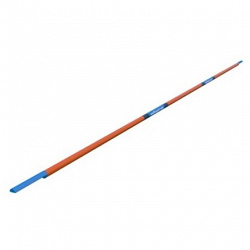 Article: AVNO0041
4,5 m fiberglass crossbar with groundbreaking anti—rolling ends.
The crossbar ends are in half circle shape. The ends lower the center of gravity point, that makes the crossbar much more stable and more or less impossible to roll on the crossbar holder. We have also made the fiberglass tube heavier than standard crossbars available on the market. Made in EU.
Another sports equipment from category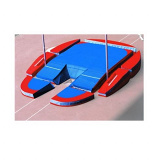 Concept iv modular pole vault landing system. IAAF certificate.
Article: AVDM1015
Dimensions: 9.50 X 6.20 X 0.87 / 0.37 m
Colour: Red, blue
Level: F.F.A / I.A.A.F LEVEL 2
Compliance with: I.A.A.F N° E—99—0075 certified. NF EN 12503—2 type 11 certified.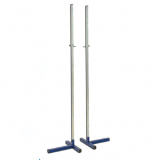 Pair of high jump stands
Article:AVSS1153
Сrossbar's height adjustment up to 200 cm.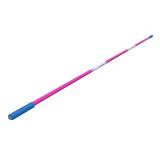 High Jump Crossbar 4m. IAAF certificate.
Article: AVNO0030
Made of high quality fibreglass and equipped with approved end pieces according to new IAAF rules. Length 4 m. Made in EU.