Pole Vault Pit Athena 2 Round. IAAF certificate.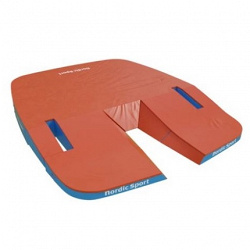 Article:

AVNO0036

Competition pit. Protection pads for stands included. 880x670x80 cm.

All Pole Vault landing pits are delivered with a reversible spiked shoe protector. Rounded corners. Made in EU.
Another sports equipment from category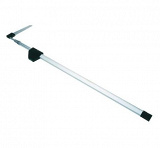 Competition telescopic height gauge with pointer
Article: AVDM1153
This Competition telescopic height gauge is used in Competition. Height from 1.80 to 8 meters. Direct reading in box with display window. Sliding elements in light alloy. Easy to transport and to store. Made in EU.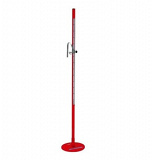 Club high jump standards with deflector
Article: AVDM1048
Material: Electrogalvanised steel
Heights from 0.60 to 2.20 m.
Colour: Red, grey.
Electrogalvanised bar rest pin, with elastic attachment and deflector to prevent crossbar from falling vertically and injuring athlete on landing. Allows a work with crossbar without apprehension. Heavy base. Made in EU.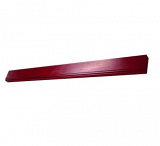 Foul board for competition take-off board
Article: AVDM1060
Dimensions: 1220 x 100 x 37 mm
Colour: Red
Compliance with: I.A.A.F certified
Additional: Red laquered for better visibility by the athlete. Designed to fit the ref. AVDM1239. Made in EU.