3 place awards stand/stacking plinths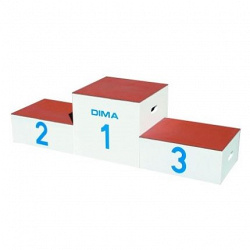 Article: AVDM1089
Dimensions: 173х50х55 cm.
Material: Wood.
Colour: Blue, brown, white.
Non—slip carpeted surface. The three blocks fit inside each other for compact storage. Equipped with handles for easy transportation. Made in EU.
3 place awards stand/stacking plinth
Another sports equipment from category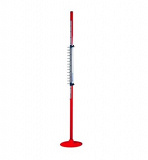 Multi-position high jump standards
Article: AVDM1046
Heights from 0.60 to 2.20 m.
Colour: Blue, red, white.
Allows the crossbar or elastic tape to be quickly positionned at various heights using 14 bar rest pins placed every 5 cm. Heavy base to avoid any risk of falling over. Made in EU.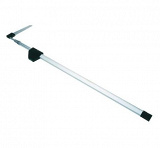 Competition telescopic height gauge with pointer
Article: AVDM1153
This Competition telescopic height gauge is used in Competition. Height from 1.80 to 8 meters. Direct reading in box with display window. Sliding elements in light alloy. Easy to transport and to store. Made in EU.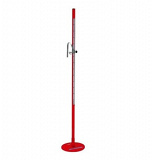 Club high jump standards with deflector
Article: AVDM1048
Material: Electrogalvanised steel
Heights from 0.60 to 2.20 m.
Colour: Red, grey.
Electrogalvanised bar rest pin, with elastic attachment and deflector to prevent crossbar from falling vertically and injuring athlete on landing. Allows a work with crossbar without apprehension. Heavy base. Made in EU.