Timing platform with camera stand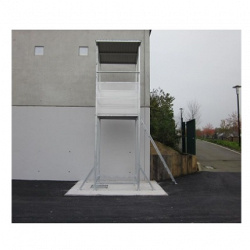 Article: AVDM1093
Made from galvanized steel tube with 4 additional 1 meter spreaders at the base garanteeing maximum ground surface support.
Platform in non—slip wood, fitted with a safety rail.
Pre—curved roof for greater resistance and perfect water drainage.
This timing platform with photo finish stand is essential for championships using photo finish. Very aesthetic and safe, it can be easily moved. Removable access ladder. Camera stand included. Made in EU.
Another sports equipment from category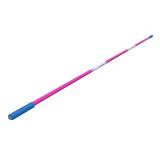 High Jump Crossbar 4m. IAAF certificate.
Article: AVNO0030
Made of high quality fibreglass and equipped with approved end pieces according to new IAAF rules. Length 4 m. Made in EU.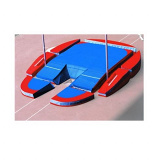 Concept iv modular pole vault landing system. IAAF certificate.
Article: AVDM1015
Dimensions: 9.50 X 6.20 X 0.87 / 0.37 m
Colour: Red, blue
Level: F.F.A / I.A.A.F LEVEL 2
Compliance with: I.A.A.F N° E—99—0075 certified. NF EN 12503—2 type 11 certified.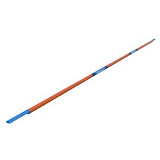 Pole Vault Crossbar Anti-Roll 4.5 m. IAAF certificate.
Article: AVNO0041
4,5 m fiberglass crossbar with groundbreaking anti—rolling ends.