Backstroke Rope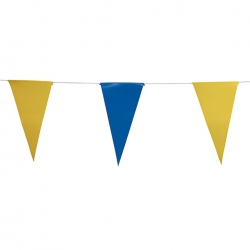 Article: AVML1054
Material: Vinyl/Nylon 650
Dimensions:
Length: 22m or 27m
Flags: Base: 20cm, Sides: 40cm (In accordance with FINA rule FR3.11)
Information:
Available Colors:
All blue flags with Malmsten logo.
Blue/Yellow, Blue/White, Red/Blue, Red/Blue/White
Made in: EU
Another sports equipment from category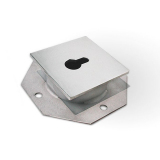 Wall Anchor
Article: AVML1060
Face plate 95 x 95 mm.
Back plate 140 x 140 mm.
Depth of 34 mm.
Weight: 0.66 kg.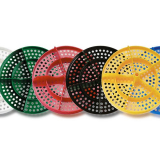 Discs Gold
Article: AVML1022
Material: polythene.
Sold per set of 2 pcs.
150 mm in diameter — the standard colors of red, yellow, white, blue, green and black. Other colors available upon special order. UV protected.
Normally there is a donut (sold separately) in between each disc.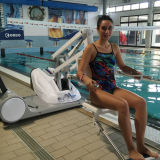 i-swim2
Article: AVML1063
Material: Aluminum/Stainless Steel
Paint: Powder Coating
Information:
Maximum Weight: 136 kg
Weight of the machine: 300 kg