Classic Racing Lane Line - FINA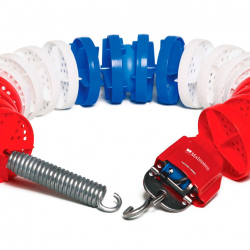 Article:

AVML1001

Made in: EU

Material: latest industrial polyethylene, reinforced, with high color fastness and stainless steel cable

Sizes: Discs: Ø 100 mm (4")

Length: 25, 50 m or made to size.

Color: Available in official FINA colors, original blue / white or custom color combinations; white, red, yellow, green, blue, black, orange and purple

Designed using end-to-end technology and with a proven record of performance.
Sold complete with take-up reel and tensioner.
Another sports equipment from category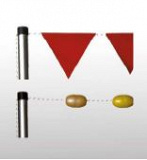 Backstroke turn flag
Article: AVIN1004
Made in: EU
Material: Flags — PVC, cord — polyester.
Sizes: Length on request depending on the width of the pool.
Color: Red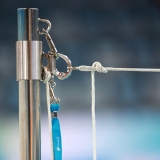 False start device
Article: AVML1055
Made in: EU
It has an inner diameter of 40 mm and comes equipped with a snap hook for affixing in post eyelet.
Made from stainless steel EN 1.4404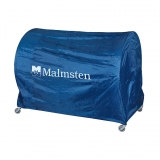 Cover for Storage trolley
Article: AVML1094
Made in: EU
Material: Lightweight PVC
Availabe in two sizes:
Small 1910 x 1250 x 1410 mm (fits Storage Trolley Small)
Gold Large 2460 x 1250 x 1410 mm (fits Storage Trolley Gold)
Color: Blue with Malmsten Logo