Advanced Movable Floor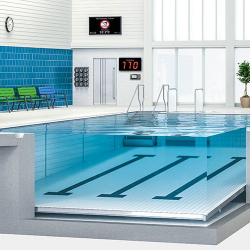 Article: AVML1047
Our movable floors are made of beams in stainless acid—proof steel. The floor covering consists of slip proof (Class C, 24˚) boards of PVC vinyl ester, 117 mm wide and 22 mm thick.
They are installed with 8 mm gaps to create an efficient through—flow.The standard colour of the boards is white. Coloured boards, dark blue or black, can be chosen for swimming lane markings.
Made in: EU
The drive function is provided by screw jacks, each of which is equipped with its own engine.
The software allows you to set the slope from 0 to 3 percent.
The system does not require a special gutter and can be installed in both new and existing pools,
regardless of whether they are tiled or made of stainless steel.
Remote monitoring. The control system has a remote connection for reading operating data,
operating time, number of starts and stops, travel distances, etc.
Another sports equipment from category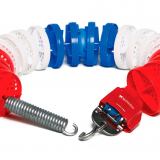 Classic Racing Lane Line
Article:AVML1001
Material: latest industrial polyethylene, reinforced, with high color fastness and stainless steel cable
Sizes: Discs: Ø 100 mm (4")
Length: 25, 50 m or made to size.
Color: Available in official FINA colors, original blue / white or custom color combinations; white, red, yellow, green, blue, black, orange and purple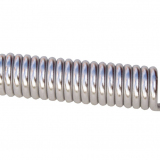 Tension spring lane line
Article: AVML1071
Dimensions:
Length: 16,6 cm
Diameter: Ø 3,2 cm
The thickness of the hook is 6 mm
Made with SS AISI316
Weight: 0,412 kg.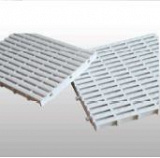 Longitudinal grating 1013
Article: AVIN1013
Level: 3
Material: Polypropylene copolymer
Dimensions:
[24.8 cm module. Thickness:] 2.5 cm
Colour: White
Compliance with: Made according to FINA rules
Stabilized to UV—ray. No—slip design.