Pool Ladder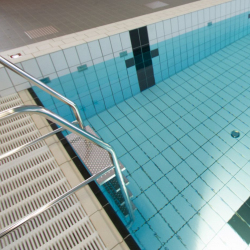 Article:

AVML1046

Pool ladder in stainless steel manufactured of Ø 40 x 2 mm tube with slip-proof patterned steps for pools with different depth.

Wall mounted with wall anchor (AVML1060) and attached in the floor with floor anchor (floor inclination 8º) or alternatively floor anchor (AVML1056) (level floor), which ensures the pool ladder can be moved.

Standard model is A, but can be adjusted according to designs B - F depending on the floor and overflow gutters. The pool ladders can also be manufactured for fixed bolted installation.

Made in: EU
Another sports equipment from category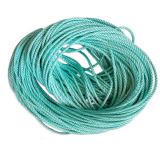 Polythene Rope
Article: AVML1084
Made in: EU
Material: Polythene
Dimesions: Ø: 6 mm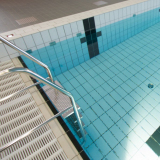 Pool Ladder
Article: AVML1046
Pool ladder in stainless steel manufactured of Ø 40 x 2 mm tube with slip—proof patterned steps for pools with different depth.
Wall mounted with wall anchor (AVML1060) and attached in the floor with floor anchor (floor inclination 8º) or alternatively floor anchor (AVML1056) (level floor), which ensures the pool ladder can be moved.
Standard model is A, but can be adjusted according to designs B — F depending on the floor and overflow gutters. The pool ladders can also be manufactured for fixed bolted installation.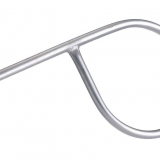 Reach pole
Article: AVML1015
Made in: EU
Reach pole in aluminium, used for teaching swimming.
Available in two sizes: 2,5 and 4 m