Beach - Junior Water Polo Goal, made according to FINA standards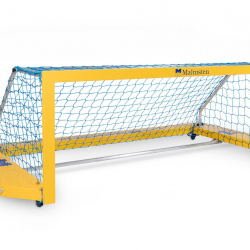 Article: AVML1026
Material: Aluminum.
Measurements: 2500 x 800 mm x 1586 mm
Measurements of frame: 76 x 40 mm.
Colors available: Yellow
Made in: EU
It is foldable for ease of storage and transport
It is provided with a possibility for adjusting water level position
Comes equipped with castors for ease of transport and handling
Nets included.
Another sports equipment from category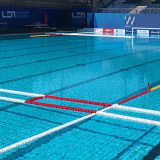 Re-entry Demarcation Line
Article: AVML1022
Discs: Ø 100 mm (4")
Official FINA Field Lines for WP, in accordance with FINA regulation
WP Goal 2500 mm- Portable/Inflatable
Article: AVML1028
Material:
Made of reinforced PVC
Dimensions: 2500 x 800 mm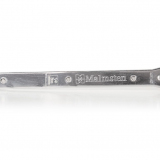 Ratchet Wrench for Take-up Reel
Article: AVML1065
Ratchet with 6—sided tightening mechanism.
Height: 260 mm. Weight: 0.256 kg.
Chrome plated steel.