Field Lane Line WP Upgrade Kit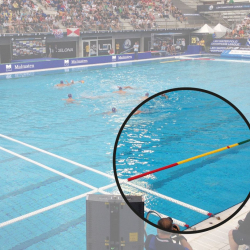 Article: AVML1003
Material: Polythene with UV protection.
Color: Yellow and Red
Kit includes:
21 Yellow and 4 Red Donut Floats
92 Yellow and 8 Red Classic Discs 100mm
Made in: EU
1 meter requires 24 Discs and 6 Donut Floats.
Wire 4mm sold seperately
Another sports equipment from category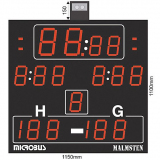 Water Polo Allsport 1200 Basic
Article: AVML1041
Scoreboard for water polo.
Character size 230/165 mm.
Size: 1150 x 1100 x 35 mm.
Visibility 65 meter.
Control panel and all functions are included in the standard display unit. In order to obtain a two—sided or a four—sided scoreboard the add—on display is connected to the standard display unit.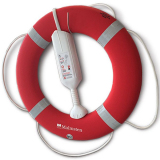 Flooring mat for locker rooms and swimming pools Duckboard PVC
Article: AVML1076
Material: Polyurethane foam, with a density of 130 gram.
Surface layer, soft vinyl
Dimensions: inner ring Ø 450/ outer ring Ø 750 mm
Weight: 2.5 kg
Lifebuoy rope: floating Ø 5 mm
Lifebuoy rope length: 25 m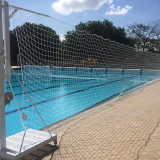 Lockable cart for Stop Net
Article: AVML1082
Height of cart is 2,5m.
Height of net is 2,5m.
Length of wire and net 27m
Made in stainless steel painted for added protection.