Official FINA Water polo field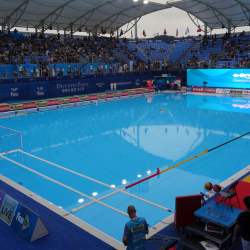 Article:

AVML1020

Made in: EU.

Water Polo Field for FINA Official Competitions.

Set:

- 2 longitudinal paths,

- 8 paths for support of gate,

- 2 paths - dividers of a zone of removal.

Color combination and field composition according to FINA rules.
Another sports equipment from category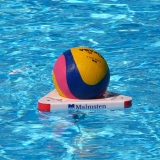 Ball release
Article: AVML1051
Made in: EU
Materials: EVA foam, high density plastic and stainless steel.
WP Goal 2500 mm- Portable/Inflatable
Article: AVML1028
Made in: EU
Material:
Made of reinforced PVC
Dimensions: 2500 x 800 mm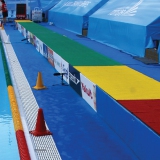 Referees' Structure Catwalk - FINA
Article:AVML1038
Made in: EU
Dimensions:
Total length: 32 m + stairs = 33,6 m
Height: 700 mm Width: 1000 mm Length/Section: 2000 mm.
2 short steps at each end (2 x 0,5 m steps of 200 and 400 mm).
Solid, water proof, with anti—slip cover
Official product for LEN and FINA