Re-entry Demarcation Line - FINA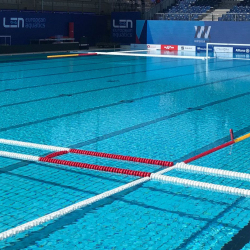 Article:

AVML1022

Made in: EU

Discs: Ø 100 mm (4")

Official FINA Field Lines for WP, in accordance with FINA regulation

Located between two goal lines at the edge of the field.
The lines come in red material with carabiners at each end.
Another sports equipment from category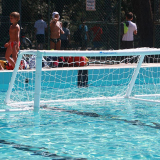 WP Goal 2150 mm-Portable/Inflatable
Article: AVML1027
Made in: EU
Material: Made from reinforced PVC.
Dimensions when in use: 2150 x 750 mm inside frame.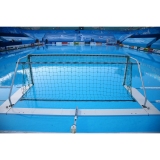 Official FINA goal for water polo
Article:AVML1025
Made in: EU
Measurements: 3000 x 900 mm x 1586 mm
Measurements of frame: 80 x 40 mm.
Certified by FINA.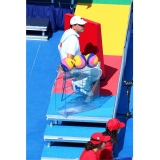 Ball holder - for goal judger
Article: AVML1043
Made in: EU
Material: Polycarbonate.
Measurements: 0,65 x 0,24 x 0,75 m.