Gold PRO Racing Lane Line - FINA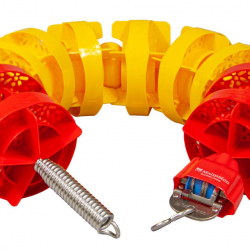 Article:

AVML1009

Made in: EU

Material: latest industrial polyethylene reinforced with high color fastness and stainless steel cable with a diameter of 4 mm

Disc Diameter: 150mm

Length: 25 m. 50 m and more

Wave Energy Absorption: Over 90%

Color: Available in official FINA colors, or custom color combinations.

Color options: white, red, yellow, green, blue, black, orange and purple
Designed using end-to-end technology and with a proven record of performance.
Sold complete with take-up reel and tensioner.
Gold Pro is the best wave breaker and turbulence tool on the market for superior wave suppression.
Another sports equipment from category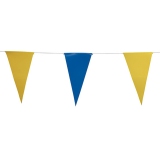 Backstroke Rope
Article: AVML1054
Made in: EU
Material: Vinyl/Nylon 650
Dimensions:
Length: 22m or 27m
Flags: Base: 20cm, Sides: 40cm (In accordance with FINA rule FR3.11)
Information:
Available Colors:
All blue flags with Malmsten logo.
Blue/Yellow, Blue/White, Red/Blue, Red/Blue/White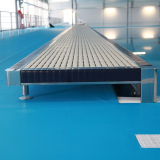 Open face platform for starting blocks
Article: AVML1035
Made in: EU
Made from stainless steel (316) frame and supports and with solid PVC lattes with a good anti—slip surface.
Height: 300 mm
Width: 800, 1000 and 1500 mm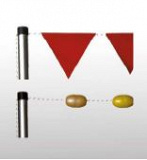 Signal pole
Article: AVIN1005
Made in: EU
Material: Stainless steel
Dimensions: Pipe with a diameter of 45 mm, length about 2000 mm.
Color: Silver
They are installed in glasses laid on the side of the pool.