Competitor Gold Lane Numbers for Racing Lanes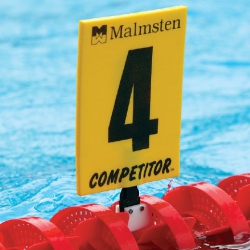 Article: AVML1002
Gold Lane Numbers for competition racing lanes, soft black and yellow foam with numbers on both sides with the Malmsten logo. Comes complete with 2 pairs of weights, to ensure a perfect placement of the lane number sign and a durable plastic clip to attach it onto the Gold disk Ø 150 mm.
Normal numbering series are blank /1 — 8 /blank side for a competition pool with 8 lanes and 9 racing lanes, which means that a total of 18 lane number signs are needed, if placed at both sides of the pool. When the championship is held on 10 lanes, with 11 racing lanes, it requires 22 number signs, and then usually there is a "0" and a "9" lane, in addition to lanes 1 to 8.
Made in: EU
Another sports equipment from category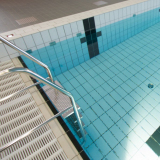 Pool Ladder
Article: AVML1046
Pool ladder in stainless steel manufactured of Ø 40 x 2 mm tube with slip—proof patterned steps for pools with different depth.
Wall mounted with wall anchor (AVML1060) and attached in the floor with floor anchor (floor inclination 8º) or alternatively floor anchor (AVML1056) (level floor), which ensures the pool ladder can be moved.
Standard model is A, but can be adjusted according to designs B — F depending on the floor and overflow gutters. The pool ladders can also be manufactured for fixed bolted installation.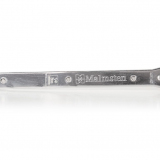 Ratchet Wrench for Take-up Reel
Article: AVML1065
Ratchet with 6—sided tightening mechanism.
Height: 260 mm. Weight: 0.256 kg.
Chrome plated steel.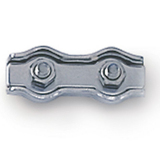 Wire lock lane line
Article: AVML1078
To be used with wire Ø 4 mm.
Stainless steel AISI 316.