Functional Boxing Ring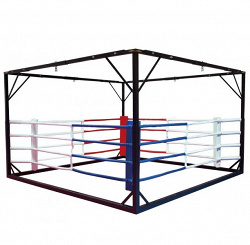 Article:

AVKW1026

Made in: EU

Boxing ring, which can also be used at the same time for functional training on up to 4 stations, as well as regular Punch bag training with up to 4 bags at the same time.

Total weight: Approx. 550 kg

Dimension: Approx.3,75 x 3,75 m

Total height: Approx. 2,50 m

Consists of a solid steel frame with the external dimensions 3.75 m x 3.75 m and height of 2.50 m. The steel frame has 4 suspensions for Punch Bag, contains a regular box training ring with the masses 3 m x 3 m.
4 ropes
4x soft corners
16x chain covers
4x rope stripes
Another sports equipment from category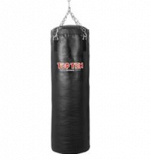 Heavy bag 150
Article: AVTT1010
Made in: EU
Material: Special pressed mixture
Dimensions: Ø 33 cm
Height: 150 cm
Colour: Black + yellow
Weight: 50 kg
Additional: Steel chains included.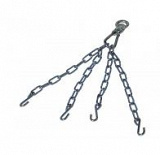 Bag Chain
Article: AVKW1015
Made in: EU
Complete length: Approx. 46 cm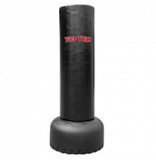 Freestanding Jumbo bag
Article: AVTT1017
Made in: EU
The punching bag is made of durable vinyl material and the base is plastic.
The base can be filled with sand or with water.
Dimensions
bag Ø 44 cm, height: 134 cm
base:Ø 60 cm, height: 37 cm
total height: 171 cm
Weight: empty — 17 kg, filled — 110 kg
Black color.