Bag Chain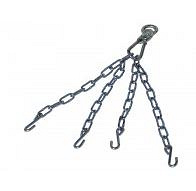 Article: AVKW1015
Level: 3
Complete length: Approx. 46 cm
Made in: EU
Another sports equipment from category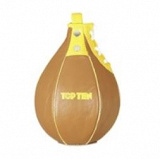 Boxing speedball "retro style"
Article: AVTT1019
Level: 3
SpeedBall genuine leather, balanced for a superfast action and modeled to obtain precise bounces. Made with top quality material and finishes to perform speed.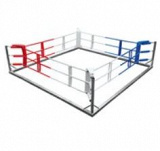 Training ring 5x5 with floor
Article: AVTT1003
Level: 3
Training ring 5x5m floor frame with foam and
Upper canvas.
Frame material: Steel.
Dimensions
[— external:] 5x5 m
[— internal:] 4.3 x 4.3 m
Color: White, blue, red.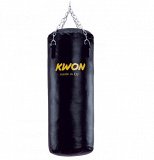 Training Bag Standard 100 cm
Article: AVKW1001
Level: 3
Material: Vinyl, foam insert.
All training bags are supplied with a stainless—steel, chrome—plated chain for hanging and Punching Bag Joint.
Colour: Black
Weight: Approx. 29 kg.
Dimensions: Approx. 100 cm long, 35 cm dia.