Solid wood wall bar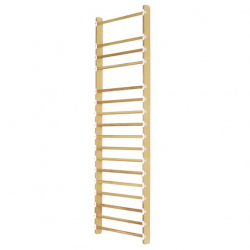 Article: AVGY1223
Material: Wood
Dimensions:
Length: 83 cm,
Height: 2.70 m.
Color: brown
Wall bar is great for dynamic, static or core exercises to strengthen muscles in the trunk and upper body. Can be combined with the bench, wall bar projection, muscle-training bench and half bending bar. Fixings sold separately.
Another sports equipment from category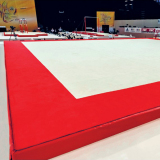 Carpet only for training exercise floor - 13,05 x 13,05 m
Article:AVGY1004
Material: carpet
Color: beige/red
Dimensions: 13,05 x 13,05 m
Compliance with: FIG
Made in: EU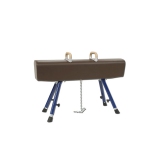 Pommel horse
Article:AVSS1013
Covered with natural leather, adjustable height.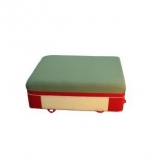 Landing block "small" comfort mat
Article:AVGY1183
Material: PVC cover, JERSEY cover, Foam
Color: beige/red/gray
Weight: 37 kg.
Dim.: 200 x 150 x 65 cm (LxWxH).