Solid wood wall bar (5 pers set)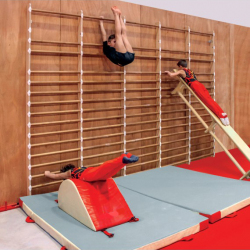 Article: AVGY1227
Material: Wood
Dimensions:
Length: 403 cm,
Height: 2.70 m.
Color: Brown
Wall bar is great for dynamic, static or core exercises to strengthen muscles in the trunk and upper body. Can be combined with the bench, wall bar projection, muscle-training bench and half bending bar. Fixings sold separately.
Another sports equipment from category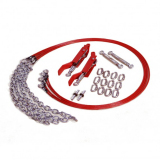 Short cable system for high bars
Article:AVGY1087
Material: Steel
Color: Gray/red
Dimensions:
Floor space: 4 x 2 m.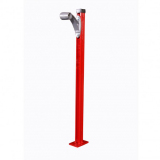 Floor mounted ballet bar support adjustable
Article:AVGY1236
Material: Metal
Dimensions:
Height adjustable:
18—105 cm
Color: Red/gray
Barres not included. Supplied with single bracket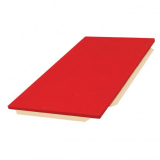 Mat for school without reinforced corners
Article:AVGY1149
Material: PVC cover, Foam
Color: beige/red
Dimensions:
200 x 100 x 5 cm (LxWxTh).
Weight: 8 kg.