Folding tumnbling track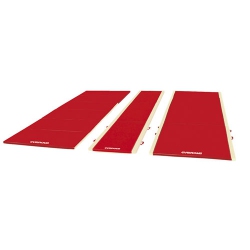 Article:

AVGY1173

Material: PVC cover, foam

Color: red

Weight: 8 kg.

Dim.: 200 x 200 x 5 cm.

Folded dim.: 200 x 100 x 10 cm.

Our tumbling tracks are designed with two different concertina folding techniques:
1 - Traditional stitched groove folding mechanism.
2 - Extra-wide (100 mm) hook-and-loop linking and folding strip.
Advantages of the design:
May be used as single-section tracks when joined together.
Lighter and more manageable (three 4 m tracks are easier to transport than one 12 m track).
Tracks can be made to measure.
Another sports equipment from category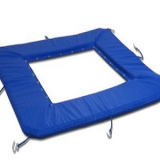 Side protection for trampoline
Article:AVSS1454
For trampoline AVSS1449, rubber foam covered with Btex, with buttonhole application. Made in EU.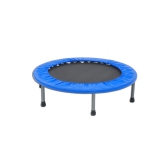 Mini trampoline
Article:AVSS1470
Round, diameter 90 cm. Tubular steel frame structure with nylon central bouncing pad and side protections of plastic material, height 20 cm. Made in EU.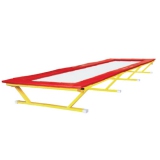 Acrotramp - Long Trampoline
Article:AVGY1210
Material: steel frame, PVC cover, JERSEY cover, Foam
Dimensions:
Bed height: 53 cm.
Bed width: 1.50 m.
Overall height (with guards): 60 cm.
Width: 2.20 m.
Length: 6.70 m.
Color: beige/red