Additional landing mat for competition vaulting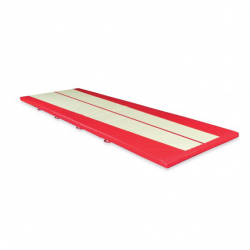 Article: AVGY1144
Material: PVC cover, Foam
Color: beige/red
Dimensions:
600 x 200 x 10 cm (LxWxTh).
Authorized area: 600 x 95/150 cm (LxW).
Compliance with: FIG
A top mat to be placed over the vaulting landing area to provide additional cushioning and safety for gymnasts. The phthalate free 1,000 denier "leather look" PVC cover clearly replicates the regulation landing surface (0.95 x 1.50 m). Attaches by hook-and-loop strips to guard
8 carrying handles, non-slip base.
Another sports equipment from category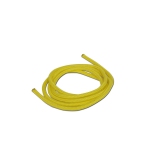 Skipping rope for rhythmic gymnastic
Article:AVSS1487
Coloured cotton skipping rope for rhythmic gymnastic, with leaded centre on the whole length, length 280 cm. Made in EU.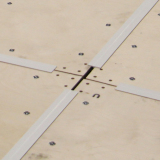 Sprung floor only for competition exercise floor (14x14m) - 13 x 13 m
Article:AVGY1005
Material: Wood Floor
Color: Wood
Dimensions: 13 x 13 m, Thickness : 10 cm.
Compliance with: FIG
Made in: EU.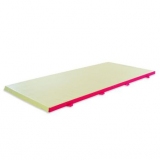 Additional landing mat for competition beam, bars
Article:AVGY1142
Material: Removeable PVC cover, Foam
Color: beige/red
Dimensions:
400 x 200 x 10 cm (LxWxTh).
Compliance with: FIG