Vaulting table body only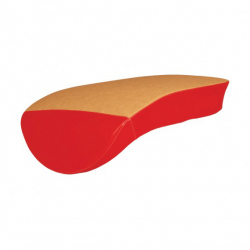 Article:

AVGY1053

Material: polyurethane foam / "leather-look" PVC cover

Color: beige/red

The body of the vaulting table adapts to the legs of gymnova vaulting horses (except for the model with stands adjustable to floor level). Clubs having already a gymnova vaulting horse can move to a vaulting table only by changing the body. Removable interchangeable cover.
Another sports equipment from category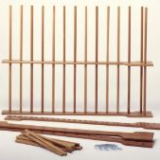 Swedish wall bar
Article:AVSS1125
Dimension: 180x250 cm, assembled. 2 spans. Naturally varnished beech wood. Beech wood ladder steps, protruding top ladder step and other re—entering one for suspension exercises. Dismantled model to build up using screws of 6 mm. Complete with galvanized steel mounting hinges. Made in EU.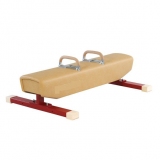 Low pommel horse
Article:AVGY1095
Material: Leather—covered, Foam, Metal
Color: beige/red
Dimensions:
Height: 40cm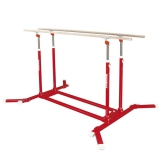 Competition parallel bars with reinforced frame - FIG approved
Article:AVGY1072
Material: Metal / Wood
Color: beige/red
Dimensions:
3.42 x 2.55 m.
Weight: 240 kg.
Compliance with: FIG