Vault competition riser panel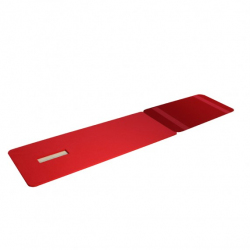 Article: AVGY1044
Material: PVC / Foam
Color: Red
Dimensions:
Panel (dim.: 3.10 x 1m).
Extension panel (dim.: 1.30 x 1 m).
Thickness: 25 mm.
Compliance with: FIG
Made in: EU.
The size of this panel has been carefully calculated to ensure that there is no height difference between the runway and the vaulting table (even tumbling surface)
Another sports equipment from category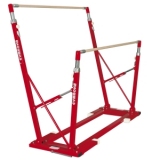 Compact asymmetric bars - folding feet - with transport trolleys
Article:AVGY1026
Material: Metal / Wood
Color: beige/red
Dimensions: 2,58 x 2,01 м
Made in: EU.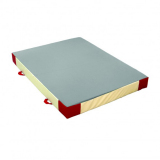 Additional safety mat
Article:AVGY1160
Material: PVC cover, Jersey, foam
Color: beige/red/blue
Weight: 18 kg.
Dim.: 200 x 150 x 20 cm (LxWxTh).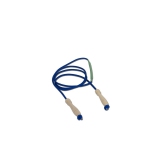 Skipping rope for rhythmic gymnastic
Article:AVSS1486
Made of cotton, with soft plastic thick centrepiece, length 280 cm. With wooden handles. Made in EU.