Sprung floor only for competition exercise floor (14x14m) - 13x13 m - FIG approved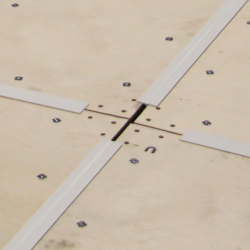 Article:

AVGY1005

Material: Wood Floor

Color: Wood

Dimensions: 13 x 13 m, Thickness : 10 cm.

Compliance with: FIG

Made in: EU.

High elasticity floor featuring dynamic foam blocks. The panels are connected together using fastening sections and locking plates for optimum consistency.
Another sports equipment from category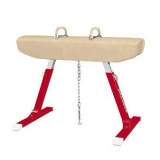 Competition pommel horse. Leatherette - FIG approved
Article:AVGY1094
Material: Leather—covered, Foam, Metal
Color: beige/red
Dimensions:
— Body height adjusts between 0.90 and 1.40 m with engraved increments.
— Width instantly adjustable using thumb wheels from 41 to 50 cm.
Compliance with: FIG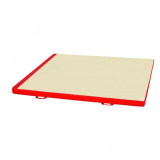 Additional landing mat - FIG approved
Article:AVGY1143
Material: PVC cover, Foam
Color: beige/red
Dimensions:
200 x 200 x 10 cm (LxWxTh).
Compliance with: FIG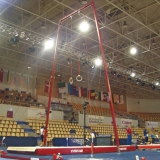 Competition ring frame. Adjustable elacity - FIG approved
Article:AVGY1098
Material: Wood / Metal
Color: beige/red
Dimensions:
Height: 6.05 m.
Compliance with: FIG