Bench series "P"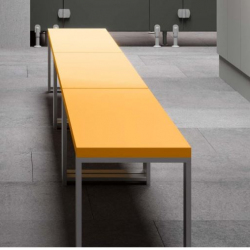 Article: AVGS1012
Made in: EU.
Material: steel profile, melamine/HPL, 12 colors to choose.
Standard measurements:
Height: 45 cm
Depth:: 40, 60 cm
Length: 120, 180 cm.
Construction details
The frame is in epoxy powder-coated rectangular section steel profiles, with melamine seat (th. 18 mm). A simple, attractive product with vast customisation available thanks to the wide range of decorative finishes on offer
in stock. The seat is also available in HPL laminate (th. 14 mm).
Another sports equipment from category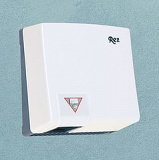 Hand dryers AVRZ1004
Article: AVRZ1004
Made in EU.
Material: Plastic casing
[Air exhaust (m3/h):] 258
[Exhaust temp. (°C):] 65
[Nominal output (Watt):] 2000
[Weight (kg):] 2.8
[Dimensions (BxHxT):] 260x270x140 mm
Operating voltage 230V.
Sound level 65 dB.
Air Stream 2000 and MFLW 2 optoelectronic motion detection (range 0–40 cm).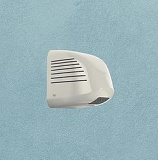 Warm-air shower AVRZ1001
Article: AVRZ1001
Made in EU.
Fixed device without a crystal mirror
Weight (kg) 4,0
Dimensions (BxHxT) 245x300x305mm
[Operating voltage 230V/50Hz . Nominal output 2000W . HF radar technology:]
[Handsfree motion detection (range 0—30cm) . with timer:] Period 2,5 Min.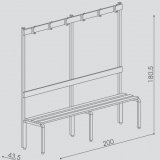 Bench with a back and a hanger series "Q"
Article:AVGS1010
Made in: EU.
Material: aluminium profile , HPL, 12 colors to choose.
Standard measurements:
Height: 180,5 cm
Depth: 43,5 cm
Length: 100, 200 cm.