Standard pole-vault rail base pad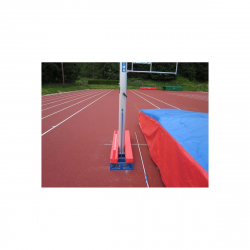 Article:

AVDM1202

I.A.A.F. N° E-99-0077 certified.

Meets FFA (French Federation for Athletics) and I.A.A.F. specifications.

Compliant, these base pads have been specialy designed to fit our extended pole-vault rails (ref.AVDM1200).

Steel structure covered with compact foam encased in highly resistant PVC fabric.

Adjustable velcro measurement scale on top of the pad.

Made in EU.
Another sports equipment from category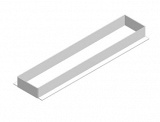 Installation tray for school take-off board
Article: AVDM1065
Material: Aluminum.
Dimensions: 123 x 22 x 10 cm.
Colour: White, grey.
Intended for installation of school take—off board art. AVDM1064.
Made in EU.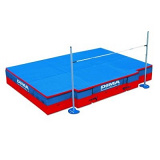 Major championship modular high jump landing system. IAAF certificate.
Article: AVDM1043
Dimensions: 7.00 X 4.25 / 4.00 X 0.70 M
Colour: Blue, red
Level: F.F.A / I.A.A.F LEVEL 2
Compliance with: NF EN 12503—2 type 10 certified.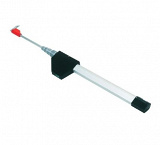 Competition telescopic high jump height gauge
Article: AVDM1152
Telescopic Height gauge used in competition. Easy and precise reading of the height from 0.85 to 3m in a reading case. Easy to store and transport. Made in EU.