School hurdle set of 3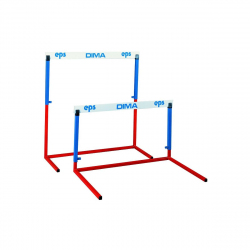 Article:

AVDM1191

10 possible height adjustments.

Heights: 55 - 60 - 65 - 70 - 76 - 84 - 91 - 96 - 99 - 106 cm - Width: 1m

Sturdy and easy to handle, Lacquered steel construction, supplied with protective rubber end pieces. The PVC hurdle board is set on rubber supports for greater safety and less apprehension. Automatic height adjustments.
Made in EU.
Another sports equipment from category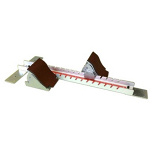 Сompetition starting blocks. IAAF certificate.
Article: AVDM1083
Colour: Grey, brown
Compliance with: I.A.A.F Certified n° E—02—0340
Nice—looking model, heavy, stable and highly technical.
Wide center rail in extruded aluminium, very rigid with 18 adjustment options. 4 block angle positions. Blocks interchangeable with synthetic pads. Delivered with spikes and pins to hold the starting block on synthetic or cinder track. Made in EU.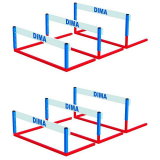 Baby hurdle set of 6
Article: AVDM1198
These baby hurdles are perfectly suitable for athletic's schools and track work.
Made of lacquered tubular steel with adjustable heights by flipping over the hurdle : 25—30—35—40—45—50—55 et 60cm.
Width: 60cm.
Hurdles board fixed with magnets for increased safety and less apprehension.
Made in EU.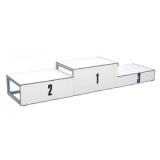 Winner's stand
Article:AVSS1150
Stand surface's dimension 90×60 cm.