School hurdle set of 3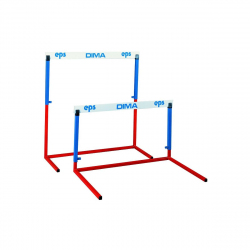 Article:

AVDM1191

10 possible height adjustments.

Heights: 55 - 60 - 65 - 70 - 76 - 84 - 91 - 96 - 99 - 106 cm - Width: 1m

Sturdy and easy to handle, Lacquered steel construction, supplied with protective rubber end pieces. The PVC hurdle board is set on rubber supports for greater safety and less apprehension. Automatic height adjustments.
Made in EU.
Another sports equipment from category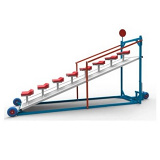 Timer's Stand
Article: AVNO0060
Timer's stand made of aluminium with 8 seats.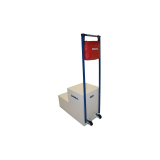 Wooden starter's rostrum
Article: AVDM1187
Painted steel structure. 2 wooden steps.
Easy to move due to its rubber wheels.
Supplied with multi—purpose bag.
Made in EU.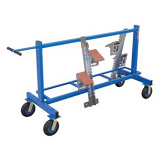 Starting Block Cart Elite
Article: AVNO0052
Powder—coated steel starting block rack with wheels.
Designed for 10 starting blocks.
Made in EU.