Distance measuring wheel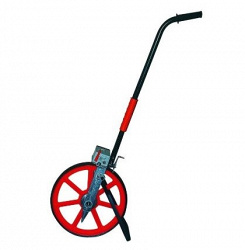 Article: AVDM1175
Larged numbered counter in the middle for better balance.
Easy resetting to zero. Backward measuring. Foot brake.
[Foldable sleeve. Support leg. Capacity:] 10km.
1 metre wheel circumference, ?318 mm.
Weight: 2.1 kg.
Delivered with a transportation bag.
Made in EU.
Another sports equipment from category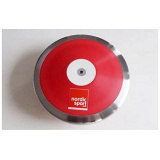 Discus Viking. IAAF certificate.
Article: AVNO0070
Discus Master: 1,5 kg.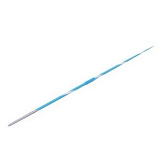 Orbit Steel Flex 6.6
Article: AVNO0006
Weight: 800 g.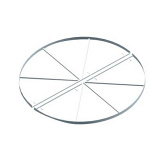 Reinforced shot / hammer circle comprising with cross bracing. IAAF certificate.
Article: AVDM1104
Reinforced shot/hammer circle comprising two sections in painted steel with welded bracing. They bolt together to maintain shape during in—ground installation, therefore ensuring an approved diameter of 2.135 m.
Height of the circle: 70mm
[IAAF approved — Certificate n°:] E—99—0094.
Made in EU.