Distance measuring wheel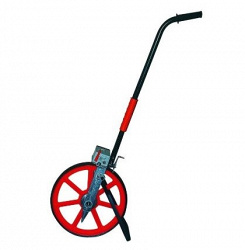 Article: AVDM1175
Larged numbered counter in the middle for better balance.
Easy resetting to zero. Backward measuring. Foot brake.
[Foldable sleeve. Support leg. Capacity:] 10km.
1 metre wheel circumference, ?318 mm.
Weight: 2.1 kg.
Delivered with a transportation bag.
Made in EU.
Another sports equipment from category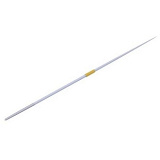 Javelin Commet. IAAF certificate.
Article: AVNO0026
School and competition javelin of aluminium. Made in EU.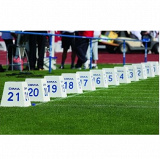 Short throwing distance marker box
Article: AVDM1176
The short throwing distance marker box to be placed on throwing distance marks for shot. Essential for spectators to visualise performance.
Light and stackable, manufactured in wear resistant polyester, colour impregnated.
Made in EU.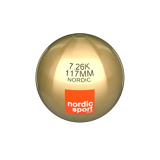 Shot Brass. IAAF certificate.
Article: AVNO0080
Weight: 4 kg.
Diameter: 95 mm.