Competition telescopic high jump height gauge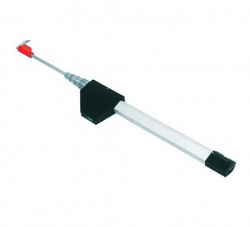 Article: AVDM1152
Telescopic Height gauge used in competition. Easy and precise reading of the height from 0.85 to 3m in a reading case. Easy to store and transport. Made in EU.
Another sports equipment from category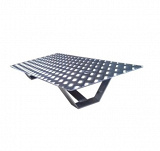 Vault box lid
Article: AVDM1034
Material: Aluminum.
Colour: Grey.
Compliance with: I.A.A.F certified n° E—99—0092.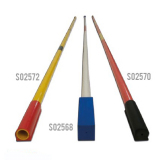 High jump crossbar
Article:AVSS1157
Made of varnished aluminium, circular section, length 4 mt. Made in EU.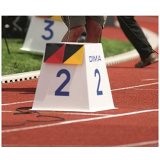 Lane marker box
Article: AVDM1088
Material: Resistant polyester
Dimensions: 50 x 50 x 60 cm
Colour: Red, yellow, blue, white
Lane marker box lightweight, stackable and easy to move. 4—sided markings provides good visibility for competitors, officials and spectators. In wear resistant polyester, with number marking, fitted with 2 false start small plates (1 red and 1 yellow). Made in EU.