Steeplechase water jump cover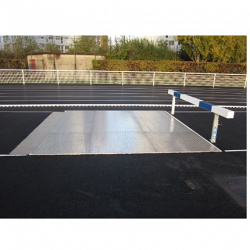 Article:

AVDM1081

For a 50 to 70 cm deep water jump system.

Colour: Grey.

A structure composed of :
- an understructure made from galvanized steel beams, rigidly reinforced by a set of supports; adjustable in height and length.
- structure is covered by heavy duty aluminum panels to be surfaced with synthetic resin or any other appropriate material.
Made in EU.
Another sports equipment from category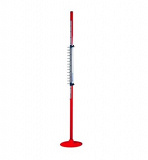 Multi-position high jump standards
Article: AVDM1046
Heights from 0.60 to 2.20 m.
Colour: Blue, red, white.
Allows the crossbar or elastic tape to be quickly positionned at various heights using 14 bar rest pins placed every 5 cm. Heavy base to avoid any risk of falling over. Made in EU.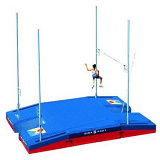 International double-front up & down single cover pole vault landing system
Article: AVDM1024
Dimensions: 11.00 X 6.00 X 0.80 / 0.40 M.
Distance between vault boxes: 7.00 m
Colour: Red, blue
Level: F.F.A / I.A.A.F LEVEL 2
Compliance with: NF EN 12503—2 type 11 certified.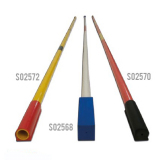 High jump crossbar
Article:AVSS1157
Made of varnished aluminium, circular section, length 4 mt. Made in EU.