IAAF discus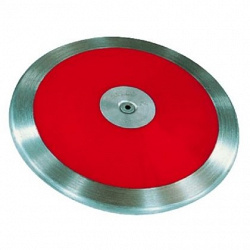 Article: AVDM1150
Weight: 0,8 kg.
Color: Red.
Discus having 75% of its weight concentrated in its steel rim.
High resistant ABS sideplate. Made in EU.
Another sports equipment from category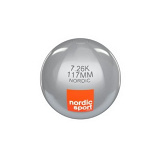 Shot Stainless Steel. IAAF certificate.
Article: AVNO0075
Level: 1
Weight: 6.0kg.
Diameter: 119 mm.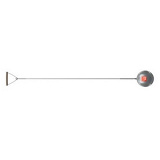 Hammer Stainless Steel. IAAF certificate.
Article: AVNO0092
Weight: 6.0 kg.
Diameter: 110 mm.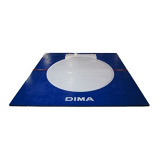 Portable shot put throwing platform with integrated toeboard
Article: AVDM1115
Overall dimensions: 3.10 x 3.06 x 0.04m.
Ideal for indoors.
This platform consists of an approved shot circle (2.135m diameter) with the interior made of 22mm thick CTBX plywood, covered with a special paint mixed with sand for a better grip. The circle is mounted on a CTBX plywood platform.
Perfectly stable, this platform consists of two sections assembled for quick fixing.
Made in EU.