Shot put throwing landing system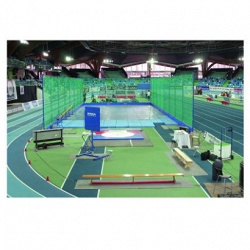 Article:

AVDM1112

[Dimensions of 1 mat:] 1.48x0.98x0,1 m.

Density: 140kg/sqm.

Non-bouncy agglomerated molded memory foam.

This shot put throwing landing system is widely used in National and International indoor championships and Meetings. IAAF Approved. Made in EU.
Another sports equipment from category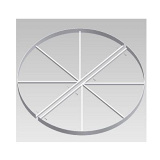 Reinforced discus circle with cross bracing. IAAF certificate.
Article: AVDM1109
IAAF. approved — Certificate n° E—99—0095.
Reinforced discus circle comprising two sections in painted steel with welded bracing. They bolt together to maintain shape during in—ground installation, therefore ensuring an approved diameter of 2.50 m.
Height of the circle: 70mm
Made in EU.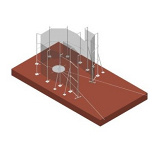 IAAF aluminum hammer cage with galvanized steel doors and ground sleeves
Article: AVDM1098
IAAF Approved and certified n°E—99—0090.
All frames are reinforced by an interior collar casing up to a height of 2.40 m, thereby avoiding any breaking point. Nets (in rot—proof braided 5 mm diameter polypropylene, 40 x 40 mm mesch, high resistance, black, EN—1263—1 certified) are mounted "floating" in order to avoid any "danger of ricochet or rebound towards the athlete and over the cage` according to I.A.A.F rules. Easy raising and lowering of the net using nylon rollers. Delivered with sleeves and nets. Made in EU.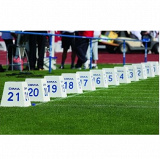 Short throwing distance marker box
Article: AVDM1176
The short throwing distance marker box to be placed on throwing distance marks for shot. Essential for spectators to visualise performance.
Light and stackable, manufactured in wear resistant polyester, colour impregnated.
Made in EU.