Shot put throwing landing system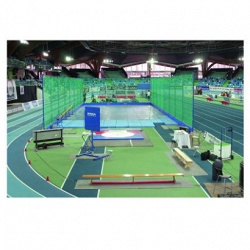 Article:

AVDM1112

[Dimensions of 1 mat:] 1.48x0.98x0,1 m.

Density: 140kg/sqm.

Non-bouncy agglomerated molded memory foam.

This shot put throwing landing system is widely used in National and International indoor championships and Meetings. IAAF Approved. Made in EU.
Another sports equipment from category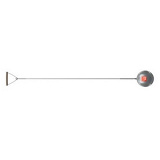 Hammer Stainless Steel. IAAF certificate.
Article: AVNO0092
Weight: 6.0 kg.
Diameter: 110 mm.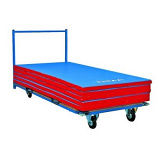 Horizontal transportation cart for mats
Article: AVDM1113
Dimensions: 200x100cm.
Maximum load: 500kg.
Very robust and manoeuvrable cart, ideal to store mats in a reduced space. Wooden deck mounted on a metal framework with 4 wide rubberized non—marking castors (2 swiveling). Made in EU.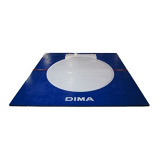 Portable shot put throwing platform with integrated toeboard
Article: AVDM1115
Overall dimensions: 3.10 x 3.06 x 0.04m.
Ideal for indoors.
This platform consists of an approved shot circle (2.135m diameter) with the interior made of 22mm thick CTBX plywood, covered with a special paint mixed with sand for a better grip. The circle is mounted on a CTBX plywood platform.
Perfectly stable, this platform consists of two sections assembled for quick fixing.
Made in EU.