Portable discus throwing circle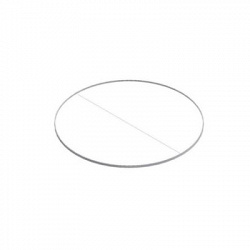 Article: AVDM1119
Ideal for indoors.
This platform consists of an approved discus circle (2.50m diameter) with the interior made of 22mm thick CTBX plywood, covered with a special paint mixed with sand for a better grip.
2.50m diameter painted steel approved discus circle.
Made in EU.
Another sports equipment from category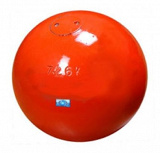 IAAF steel shot. IAAF certificate.
Article: AVDM1127
Weight: 4 kg.
Diameter: 100 mm.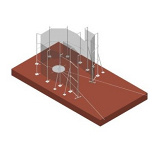 IAAF aluminum hammer cage with galvanized steel doors and ground sleeves
Article: AVDM1098
IAAF Approved and certified n°E—99—0090.
All frames are reinforced by an interior collar casing up to a height of 2.40 m, thereby avoiding any breaking point. Nets (in rot—proof braided 5 mm diameter polypropylene, 40 x 40 mm mesch, high resistance, black, EN—1263—1 certified) are mounted "floating" in order to avoid any "danger of ricochet or rebound towards the athlete and over the cage` according to I.A.A.F rules. Easy raising and lowering of the net using nylon rollers. Delivered with sleeves and nets. Made in EU.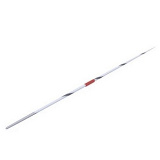 Super Elite 800 Flex 6.8. IAAF certificate.
Article: AVNO0007
Weight: 800 g.