Physical Education Starting blocks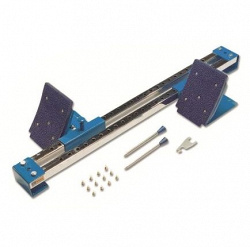 Article:

AVDM1085

Colour: Grey, blue.

Fast and easy adjustment. Lightweight model with a double bar center rail for multiple adjustments. Blocks made of aluminium and has PVC pads.

Delivered with spikes and pins to hold the starting block on synthetic or cinder track. Made in EU.

Physical Education Starting blocks
Another sports equipment from category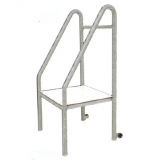 Starter's stool
Article:AVSS1524
Galvanized steel structure complete with plastic wheels for transport. Standing area made of melaminic resin suitable for outside use. Made in EU.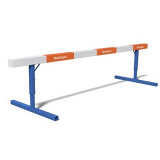 Steeplechase Hurdle 5 m. IAAF certificate.
Article: AVNO0059
Length: 5 m.
Adjustable height.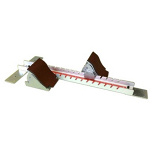 Сompetition starting blocks. IAAF certificate.
Article: AVDM1083
Colour: Grey, brown
Compliance with: I.A.A.F Certified n° E—02—0340
Nice—looking model, heavy, stable and highly technical.
Wide center rail in extruded aluminium, very rigid with 18 adjustment options. 4 block angle positions. Blocks interchangeable with synthetic pads. Delivered with spikes and pins to hold the starting block on synthetic or cinder track. Made in EU.